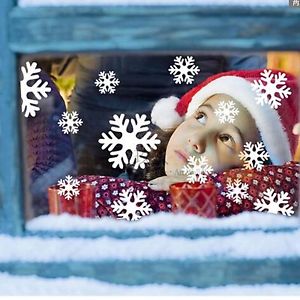 Festive window art for your home
Add Festive Joy to your Home with Window Art
The multicultural boiling pot that Singapore is, makes it abuzz almost the entire year round with festivals galore spreading their cheer across the city.
In fact, festivals play an inspirational role in many areas of our daily lives, some in a highly creative manner.  Attire, food festivals, events, and even décor are designed to uniquely represent the traditional holidays.  The most grandeur displays are of course seen in malls and prominent public places.  Filled with revelry from Chinese New Year till Christmas, Singapore stands out as a true festive destination.
In the home interiors and décor segment, many Singaporeans have begun to capture the essence of festive joy in their homes during these auspicious times.  Taking inspiration from the colours and symbols typical of each festival, décor trends have evolved to innovatively depict these age old practices in numerous artistic ways.
Ancient and modern window art
Window art is an ancient method used to decorate and provide privacy to a certain extent.  It began with dramatic biblical art being inscribed on chapel and church windows in the stained glass format.  Modern window art, on the other hand, came about not too many years ago as a creative way to promote products and attract customers via bright and attractive shop windows.  Today, window art is an area of great expertise with specialists offering impressive, high quality work.
Taking window art into the home
As mentioned earlier, many homes in Singapore have begun converting their windows into masterpieces based on festive ideas during the holiday seasons. Here are a few ways in which you can creatively dress up your home windows for upcoming festivals:
1.     Stained or painted glass
It's virtually impossible to write about window art and not mention stained glass as a brilliant idea!  Though it dates back to another century, stained glass still stands as a top contender for beautification of glass windows.  You may install symbolic stained glass in Christmassy red and green colours, majestic red dragon designs for the Chinese New Year or the moon crescent for Hari Raya Puasa for your sliding or casement windows.  The only drawback is that once you've invested in a stained glass window, removing it when the season is over is not that simple or economical.  Hence, it becomes a permanent fixture.
If you require short term art, you can opt for painting a section of the window using glue and food colouring.  This can adorn your windows through the festive days and be washed off later.  It can also be a source of fun for the kids during the holidays.
2.     Printed thematic curtains
Visit your local home décor shop for curtain or blind patterns with festive themes.  Santa and reindeer curtains and blinds or ones with Deepavali lights are easy to organise and install.  Festive curtains can instantly brighten up your home, letting everyone know that the holidays are here!
3.     Window sill dressing
If you're lucky enough to have wide window sills, there's so much that can be done with that space. Scented candles, figurines, cardboard shapes or even flower vases add rather aesthetically to a festive mood.  You can even place a trail of lights or exotic garlands along a narrow ledge of a set of bay windows.
4.     Window decals
A beautiful way to dress up a window is through decals that can be merely stuck on.  The best part about decals is the freedom to design anything you desire.  Paste on a huge red dragon or attractive Chinese lanterns.  Try innovative multi-level designs with unconventional louvre windows. For a Christmas feel, create a snowy landscape dotted with fir trees on each to really capture the essence.
So for the next festival, plan your design and apply the technique that suits your requirements best.  Dress up your windows and feel the festive positivity spread through your home and family.
http://window-grille-door.com/wp-content/uploads/Home-window-art.jpg
300
300
Barkha P
http://window-grille-door.com/wp-content/uploads/logo3.jpg
Barkha P
2015-11-15 10:15:30
2015-08-14 13:54:30
Festive window art for your home