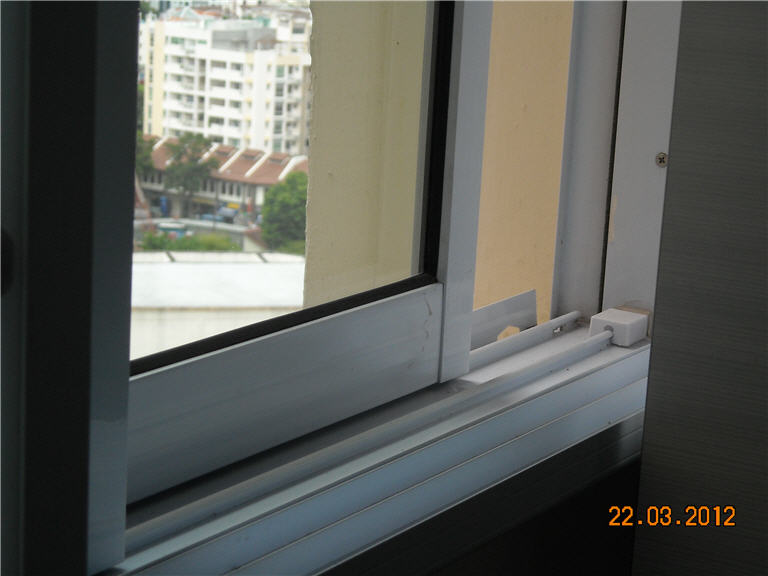 Glass windows look best when they are cleaned on a regular basis. Using old newspapers, simple water-vinegar solution and some elbow action is generally a quick and green way of cleaning windows.  However, to make your windows really sparkle, employing the right tools and techniques would really help
To get started, you may want to invest in –
–          A bucket
–          A good quality squeegee
–          A scrubber or sponge
–          Dishwashing liquid
–          Lint free rags or towels.
 * Note – buying replacement blades for the squeegee would be a good idea as a sharp blade eliminates streaking.

Steps for washing your windows
Fill your bucket with about 2 -3 litres of water and 1-2 squirts of detergent.
Dip the sponge or scrubber in the solution and squeeze out excess water.
Wash one side of the window with horizontal strokes and the other side with vertical strokes so you can identify any missed spots.
Use a squeegee and work from the top down to prevent water runs. Remember to wipe the squeegee blade with your rag/ towel after every stroke.
Use your dry rag / towel to wipe the around the window edges.
See pictorials as a rough guide when using the squeegee.
Tips on cleaning windows.
Wash your windows on a cloudy day as direct sunlight dries the cleaning solutions before the glass can be polished properly.
Use a soft toothbrush or cotton swab to clean corners. ­
To give extra shine to window glass, polish it with well-washed cotton T-shirts or old cloth diapers.
Alternatively rub a clean blackboard eraser over a freshly washed and dried window to give it a diamond-bright shine.
For normal cleaning, polish the windows to a sparkling shine with crumpled newspaper. The paper also leaves a film that's resistant to dirt.
Wash windows from the top down to prevent drips.
Now that you have the know-how on cleaning windows the right way, do get started and you will notice your house looking brighter and with more natural light streaming in. Happy cleaning!
http://window-grille-door.com/wp-content/uploads/Window-Rails.jpg
576
768
aekjobs
http://window-grille-door.com/wp-content/uploads/logo3.jpg
aekjobs
2013-01-09 09:18:23
2014-11-13 07:18:05
Window Cleaning Tips