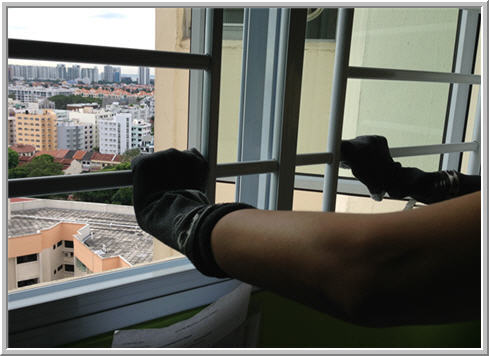 Like Windows, Grilles are also directly subjected to the elements – light, water, dust, moisture and so on.  And if fixed on the outside of the windows then they are constantly exposed to the vagaries of climate.  So, maintenance and upkeep of grilles is required once in a while just like any other item of your home decor
Keeping your window grilles clean and free from dust may seem like a daunting task, but when done correctly it can be quite easy a task. For lattice design, white powder coated aluminium grilles that are commonly found in many apartments, dust can look quite unsightly. Wrought iron grilles with intricate designs are also prone to trapping in dust in their turns and curls.
Here's how you can keep Aluminium Grilles neat and clean –
Take a soft bristle brush to brush away dust particles before you start to clean the grilles
Then use a mild dishwashing soap solution to wipe the grilles
Use your old socks on your hands to make it easy to wipe grilles without having to worry about cloth slipping away
You can also use a water and vinegar solution if your window grilles are not too dusty
Grilles in the kitchen area can be washed with a stronger dishwashing liquid and water solution
Be careful not to use steel wool or other abrasive materials as they can scratch and damage your aluminium grilles
To clean Wrought Iron Grilles –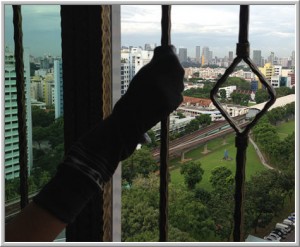 Use a soft feather brush or duster to remove all dust particles prior to cleaning
Make sure to reach into the grooves and corners of design elements
Use a damp cloth to clean the grilles
A cotton sock worn over your hand as a cleaning glove works just as well
Do not use any harsh chemicals as wrought iron grilles have a tendency to rust
A mild soap and water solution can be used for greasy wrought iron grilles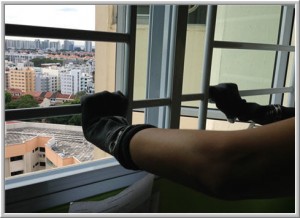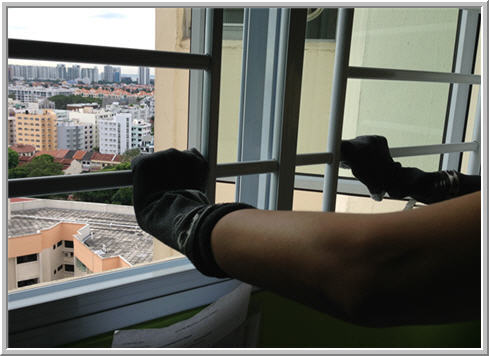 Well maintained Window Grilles not only project a pleasant exterior look of your home to outsiders, but also look appealing to residents to see and enjoy the view from the windows.
Make your window grille cleaning a family affair. Involve your children, get them to put on their old socks on their hands and make it a weekend activity that can be done as a family.
Happy cleaning!
http://window-grille-door.com/wp-content/uploads/Cleaning-aluminium-grilles.jpg
356
489
aekjobs
http://window-grille-door.com/wp-content/uploads/logo3.jpg
aekjobs
2013-02-24 02:17:55
2014-11-13 07:18:05
Grille Cleaning Tips