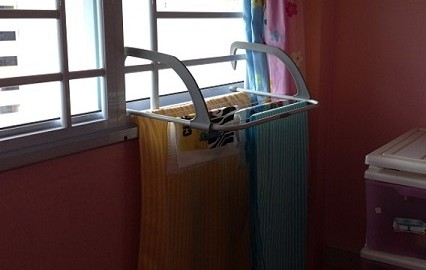 Benefits of Horizontal Window Grilles
Did you know how else you can use your window grilles?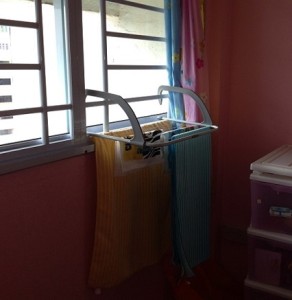 Multi utility techniques offer a thrill of their own. There are so many items around the house that can be used for reasons apart from what the items were originally made for… Adaptability is the key folks! But did you know that your everyday unassuming window grilles can also be put to countless uses which will not only brighten up your lives but also save space and money?
So how does a simple window grille manage to play multiple roles? But firstly, please do bear in mind that the chief job of your window grille it to keep you safe and sound. And its purely due to its strength and horizontal design, that it is also quite multi-faceted.  So, let us help unveil the undiscovered sides and usages of your window grilles.
Benefits beyond security
A typical horizontal bar window grille on your home windows can double up as:
Clothes or towel hanger – Since the grilles are located on the windows, they are in direct contact with the wind and sun, so they offer a quick clothes drying technique. This also saves space in your rooms and keeps the place looking tidy. Just a few minutes on the grilles on a sunny day and your wet towel is dry as a bone!
Hanging plant holder – Since many HDB and condos in Singapore are deprived of the pleasure of growing potted plants in a garden, your grilles are an ideal place to hang your pretty potted plants. This will ensure that those plants that require an ample amount of sun are receiving it, beautifully. Plants in your windows will instantly add natural splendour to your home. You can even grow an assorted number of herbs in your kitchen window. Talk to your plants as you sip your morning cup of coffee, while enjoying the view from your window…
A place for decorations – Whether it is for a specific occasion such as festive lights or an everyday show piece such as some pretty wind chimes, your grilles provide the perfect base. You can hang streamers, balloons, ribbons, flags or lights – The choice is completely yours! You can also attach small feeding bowls of water and grains, on the outside of your grilles to attract birds if at all you desire to.
Messenger of wishes – Here's a spiritual tip: The next time you truly desire something, write out your wish on a colourful ribbon. Tie one end of this ribbon to your window grilles. Let the message ribbon flutter in the wind, allowing your words to get carried out into the Universe. Keep it there till your wish comes true and then thank the Universe on completion. This is an old Tibetan technique and people have been using it for years. Do try it!
Surprised with the options?! Stretch your imagination and we are sure you'll discover even more uses.  Do share with us if you strike any new killer ideas!
http://window-grille-door.com/wp-content/uploads/Benefits-of-Horizontal-Grilles-WGD006IN.jpg
437
426
aekjobs
http://window-grille-door.com/wp-content/uploads/logo3.jpg
aekjobs
2014-09-15 06:18:45
2023-08-28 03:15:03
Benefits of Horizontal Window Grilles