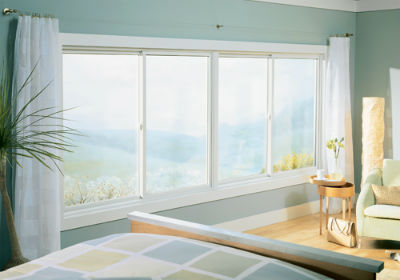 How to improve your room aesthetics with Sliding Windows
What image does the idea of introducing a modification to your home décor conjure up in your mind?  Something akin to the merciless knocking down of walls… ?  Laborious construction efforts, maybe?  Weeks of inconvenience for the family or colleagues and definitely great amounts of financial investment…?  Well, here's some good news!  Not every home décor idea or improvement plan needs to be stressful and draining.  Like the simple addition of a set of ultra sleek Sliding Windows.
Why you may need sliding windows
The need for sliding windows in your home or office may arise due to many prevailing situations. Here are a few to set your mind ticking:
Less space: If your room is small and constricted, the self-contained nature of a sliding window can make it look large and more open.
Lack of light: If there doesn't seem to be enough sunlight coming through, sliding windows offer the freedom to be installed in a wall-to-wall, or a ceiling-to-floor application, without the hassle of doors swinging open. They also offer an obstruction free view.
Need for safety: If there are younger children in the house, the easy locking mechanism of sliding windows is a more reliable option.
Want to upgrade: If you wish to give your room a classy, modern look, installing a sliding window can help do the job.
Enhancing the aesthetics of your room with sliding windows
Whatever your reason may be to install a sliding window, the aesthetic advantages are plenty. Here is exactly how this new element can transform the décor and ambience of any room:
Sliding windows make a room look sleek
Since sliding windows sit snugly into a wall without interfering with the area in front or behind them, they are naturally elegant and neat.  This is especially handy when the room has limited space.  It leaves a much larger wall area to install shelves, mirrors, picture frames, light fixtures or, if at the office, a wider white board.  They enhance the contemporary aspects of a room.
Make the most of external beauty with sliding windows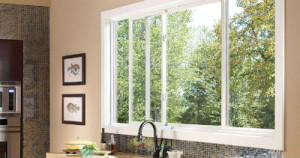 Since sliding windows don't require internal frames, the view they offer of the outside is virtually barrier-free.  If your room opens up into an attractive balcony or garden, move aside the curtains and feel one with the greenery.
This is in fact one of the main reasons why an increasing number of Singaporeans are opting for sliding windows – the desire to blend the outdoors with the indoors.  And if you're lucky enough to be living in a sea front condo, like those on Meyer Road or Telok Blangah, then large generous sliding windows are a must!
Utilise natural light to focus on a room's strengths with sliding windows 
Unlike casement windows, the sliding window can be partially open, wide open or completely shut.  You have the freedom to illuminate a section of your room while keeping another relatively dark.  Hence the light play decision is completely yours, allowing you to highlight certain aspects of the room.  For a deeper darkened effect, you can install tinted glass.
Experiment with this flexible décor tool
If you allow your imagination to be set free, you can find innumerable spots in which to place a sliding window due to its hassle free nature and wide choice of options.  Whether it's to open up a dark wall corner or replace an internal wall with a sliding window partition, this simple home décor technique is highly adaptable and relatively inexpensive.
So, view your home or office from a fresh perspective today and think about where you can slip in some attractive sliding windows to make the place come alive!
http://window-grille-door.com/wp-content/uploads/Sliding-windows.jpg
280
400
Barkha P
http://window-grille-door.com/wp-content/uploads/logo3.jpg
Barkha P
2015-05-15 10:00:12
2015-05-09 18:47:34
Room Aesthetics